Google's Chrome Browser through cartoon: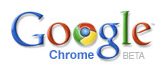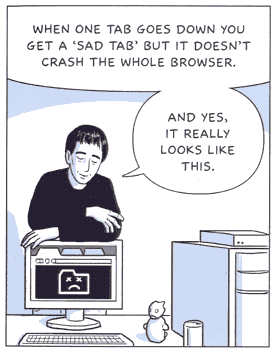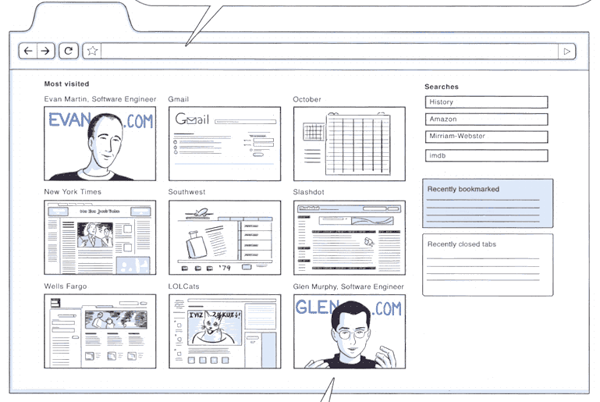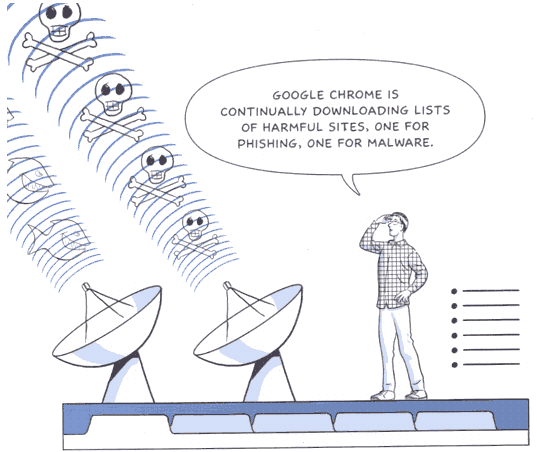 I bet you'll like it, download it from here – Download Google Chrome
Happy Browsing….
The Windows Vista Service Pack 1 Release Candidate (RC) is now available to the public. In addition to previously released updates, SP1 contains changes focused on addressing specific reliability and performance issues, supporting new types of hardware, and adding support for several new technologies. SP1 also addresses some management, deployment, and support challenges.
Long waited Windows XP Service pack 3 has finally been released by Microsoft.
Windows XP SP3 description:
Microsoft periodically combines updates, fixes, and other improvements into a single package – Service Pack
Microsoft develops updates, fixes, and other improvements that address issues reported by the company's customers and partners. To make it easier for customers to get these updates and enhancements, Microsoft periodically combines them into a single package, and makes that package available for all Windows customers.
These packages are called service packs", Microsoft revealed in the introduction of the Overview of Windows XP Service Pack 3. With the Release Candidates of Vista SP1 and Windows Server 2008 heading to increased testing pools the past week, and with Microsoft cooking the first public build of the first refresh for its latest Windows client, the official overview for XP SP3 is the only crumb from the service pack fiesta over at the Redmond company. The Release Candidate of XP SP3 in a pre-final stage has already shipped to MSDN and TechNet subscribers.